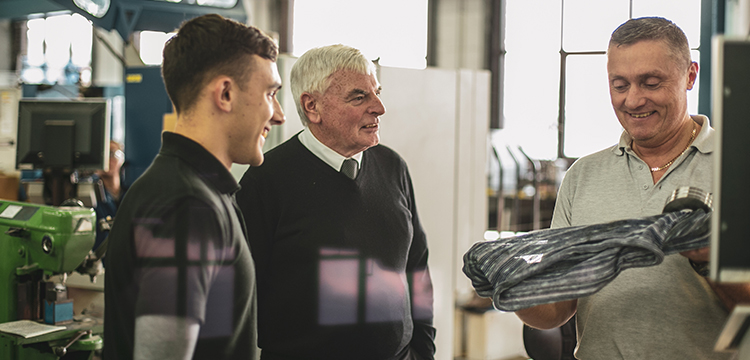 Our customer

Hanson Springs is a long-established, family-owned manufacturer of metal springs based in North West England. They work with a variety of industries, including flow control, oil and gas, nuclear, rail and power generation.

The business has an asset based lending facility with Close Brothers which combines invoice discounting, funds secured against existing assets and a cash flow loan.

Coronavirus business challenge

When the pandemic began, Hanson Springs was classed as a critical supplier because it provided key components for ventilators and hospital boilers. The SME was focused on meeting the demand for these vital products, as well as fulfilling their existing order commitments and keeping supply chains open.

While the aim was to run business as usual operations, coronavirus was generating additional pressure in several areas: 
Productivity and output were reduced due to staff taking time off ill or having to self-isolate.
Usual sales and cash flow were impacted by market and demand fluctuations, especially in the oil industry.
Working capital gaps were created by delayed debtor payments, orders being pushed back and an increase in logistical costs.
The management team took several steps to mitigate the short and medium term impact that was forecasted as a result of these complications, including agreeing temporary payment terms with creditors and using government support schemes. In addition, they sought additional liquidity that would enable them to continue production during the period and support ongoing trading.

The solution

Hanson Springs spoke to their relationship manager at Close Brothers about the impact COVID-19 was having on operations. After discussing the challenges they were facing, the Coronavirus Business Interruption Loan Scheme ("CBILS") was suggested as a way to relieve some pressure on cash flow.

We were able to agree a £1.5m CBILS term loan with a delayed initial repayment date. The additional working capital will enable the business to trade through this period and continue to support the national effort.

The results

Malcolm Hanson from Hanson Springs, said:

"Close Brothers support has been much appreciated throughout this period. With their expertise, we were able to identify the best funding solution for our needs and complete the application smoothly. 

"We are proud to be providing an integral service during this crisis. The CBILS term loan will enable us to continue to meet demands for specialist medical sectors and support us with trading in other areas."