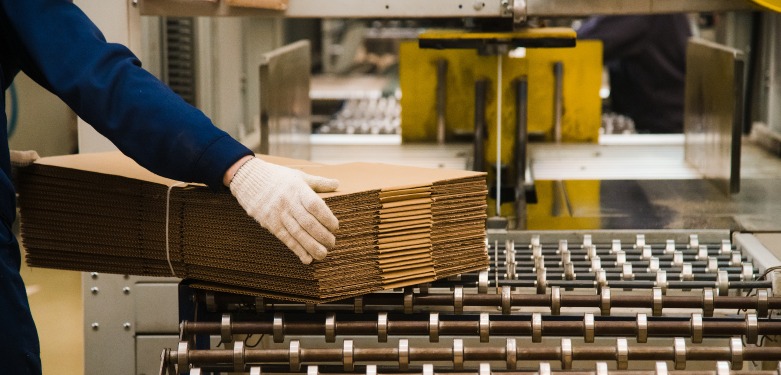 Close Brothers Invoice Finance have provided a £2M invoice finance facility to allow a management buy-in for W K West Ltd and its subsidiary company Midland Box Ltd, trading publicly as Westpack.
Founded in 1884 Westpack specialises in corrugated and timber commercial packaging. With two operational sites in Sheffield and Nottingham, the customer base is varied. The business is committed to adding value for clients by matching specialised solutions to sector needs, streamlining supply chains and applying the breadth of sector insight to provide efficiency and reliability in services offered.
The acquisition will see John and Lynn Kearney become equal shareholders of the business, bringing with them their vast experience of the sector plus a range of other industries.
For the past 25 years Westpack has been owned by Andrew Fox and Simon Turner, the buy-in will see the current management team continue, supported by Fox and Turner, to ensure consistency in delivering high quality projects for the existing customers and a successful transition.
Lee Hayes, Sales Director at Close Brothers Invoice Finance said,
"We are delighted to have supported this deal. Funding for management buy-ins require the sort of flexibility and understanding that Close Brothers specialise in. Comprehending the current business, and the value it provides to their customers, gives us scope to provide the best finance options supporting longevity.
The facility allowed the buy-in to take place quickly and provides plenty of headroom for the new directors to invest in the company's growth, continue to build the brand and look to product development in this competitive and innovative sector. We look forward to seeing the next chapter, with John and Lyn at the helm."