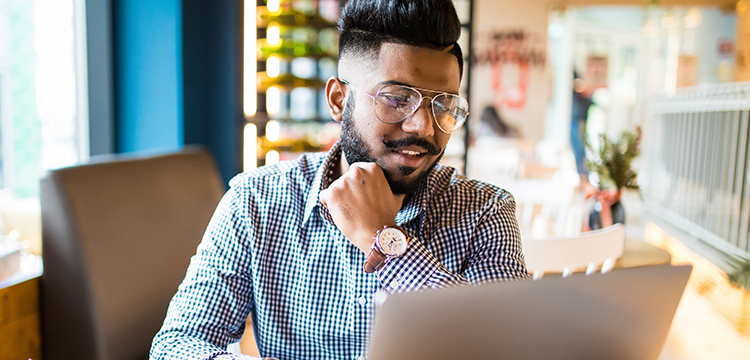 Our Customer
Talent Forte is a recruitment agency specialising in temporary and permanent roles. Established by Sunny and Rachel Bakshi in 2017, who already had over 30 years of combined experience in the sector, the firm has gone from strength to strength.
After experiencing rapid growth in the first three years of trading, the company has been able to expand their team and offices. The SME's turnover has also grown to £3m. 
Business Challenge
After a successful first year, Talent Forte responded to demands in the market by extending its services to include temporary recruitment. This was a strategic commercial decision, but it also made managing cash flow more challenging because they needed to pay contractors on a short-term basis. To move forward, the company needed access to additional working capital upfront. 
The founding partners discussed their funding requirements with their accountants who advised that an invoice finance solution could support ongoing plans. Close Brothers were recommended as a flexible, trusted provider of finance to small businesses, and were able to set up an initial meeting.
The Solution
Close Brothers worked closely to understand the business strategy and suggested an IDeal™ invoice discounting facility would be beneficial. This would provide access to working capital from unpaid customer invoices as soon as they are raised, improving cash flow on an ongoing basis. In addition, by using our fully-automated, online platform, IDeal™, the business has real-time access to their invoices 24/7, from anywhere in the world.
The firm also opted to add bad debt protection to their facility. This means that in the event that one of their pre-approved customers is unable to continue trading, Close Brothers will liaise with the insolvency practitioner on their behalf. They also receive support from our credit management team, who work with them to minimise exposure to bad debts.
Talent Forte's Client Manager says: "We are delighted to be working with Talent Forte. Their strong management team and strategy has enabled rapid growth and innovation, and it has been fantastic to be able to adapt their facility to meet their requirements as they have developed.
"We look forward to seeing them continue to grow and be able to support them every step of the way". 
Results
Sunny Bakshi, owner of Talent Forte, says: "My business is growing, and it can change rapidly, so I need funding that can keep up. Close Brothers help with that because they make decisions quickly. 
"I always know where I stand. I can pick-up the phone to my account manager and ask him to review any element of my invoice discounting account. He's reliable and gets back to me within a day – the customer service is first class."