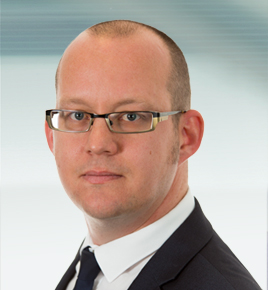 Close Brothers Invoice Finance has announced the appointment of Rob Hatfield as Regional Sales Director in the North East.  
Rob joins the team from Aldermore Bank and brings to the role more than 14 years' experience in the finance industry.
As Regional Sales Director in Middlesborough, he will be responsible for developing and generating business across the North East of England, working with company owners and the local intermediary community to create tailored financial solutions that meet business needs
Rob said: "I'm delighted to join Close Brothers. I've been working with businesses in the region for over 10 years and I feel that this is an opportune time for business development in the area. I'm committed to helping firms in and around Teeside access appropriate funding and improve their cash flow. 
"I've worked with new starts to larger businesses with a turnover in excess of £40 million and I'm looking forward to being able to apply my understanding to help local companies achieve their objectives."
Managing Director for Close Brothers Invoice Finance in the North, Ian Steward, said: "We are very pleased to welcome Rob. His experience and local knowledge will be a valuable asset to both our team and the businesses he will serve. 
"His appointment is well-timed, as the latest Close Brothers Business Barometer has painted a positive picture for firms in the North East. Of the firms we talked to, over a fifth are confident about the steady recovery of the economy and 39% expect their business to expand in the next 12 months. 
"However, we have found that many are still struggling to maintain a healthy cash flow, with more than one in four citing it as their main business concern. By expanding our team in the North East, we hope to be able to assist many more businesses in the region," he added.