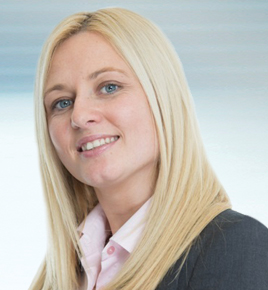 Close Brothers Invoice Finance, part of Close Brothers Group plc, has announced the appointment of Leanne Dawson as Regional Sales Director in the North West.
Leanne brings to the role more than 12 years' experience in the banking and finance industry, gained at Yorkshire Bank, RBS Invoice Finance and most recently at Aldermore Bank where she was Regional Sales Manager for the North West.
In her new position as Regional Sales Director based in Liverpool, Leanne will be responsible for developing and generating business primarily across West Yorkshire, Liverpool and Manchester. She will be structuring invoice finance facilities for businesses with turnover between £250,000 and £20 million to create tailored financial solutions that meet each business' specific needs.
Leanne said: "I'm delighted to join the Close Brothers team. I am proud to be working for a company that has a long track record of supporting SMEs across the UK and is so committed to helping firms access the funding they need. 
"I have experience of working across multiple departments, including Client Management, so I'm looking forward to being able to apply my understanding to help local companies achieve their objectives."
Ian Steward, Managing Director for Close Brothers Invoice Finance in the North said: "We are very pleased to welcome Leanne onboard. Her extensive experience will be a valuable asset to Close Brothers and the businesses she will be supporting.
"Her appointment comes at a good time, as results from the latest Close Brothers Business Barometer show that over a quarter of businesses in the North West will be looking for funding in the next 12 months. 
"Our research also suggests that many are still struggling to maintain a healthy cash flow, with one in five citing this as their main business concern. By expanding our team in the North West, we hope to be able to assist many more SMEs achieve their objectives," Steward added. 
Invoice finance offers up to 90 percent of the value of unpaid invoices the instant they are raised, providing immediate access to cash without waiting to be paid by the customer.