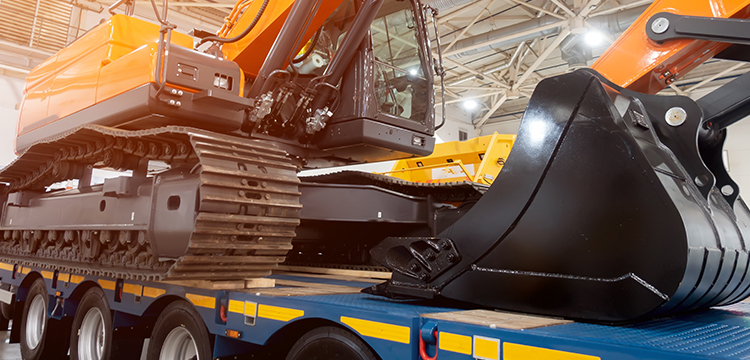 Our customer
VIG 2019 are leaders in industrial relocation and machine moving. The company specialises in dismantling, transporting and reinstalling highly technical equipment, and undertakes both international and domestic projects.

The business has been funded by Close Brothers since it was acquired by new owners in 2019. They have a hire purchase agreement to spread the cost of vital assets and use an IDeal invoice discounting facility which provides access to working capital on an ongoing basis.
Coronavirus business challenge
Coronavirus severely impacted VIG's usual operations by preventing visits to external premises and limiting travel. Although many customers postponed, rather than cancelled, planned works, scenario planning and active forecasts highlighted that the SME would experience cash flow disruptions.

In response, the business took steps to mitigate any lasting impact the pandemic could have. They acted to protect jobs by furloughing staff and requested repayment holidays to reserve funds where possible. However, despite this, they faced a working capital gap in the short term. 
The solution
Close Brothers' proactive approach led to one of our client managers contacting VIG to ask if they required additional support due to COVID-19. After discussing concerns, we suggested that the Coronavirus Business Interruption Loan Scheme ("CBILS") could supplement existing funding and help them overcome immediate cash flow challenges.

We worked closely with the business to facilitate the CBILS application and ensure an increased level of liquidity was received. As a result, we were able to turn the request around quickly, with the loan being deposited in VIG's account five days after our conversations began. 

A £150,000 CBILS term loan was provided to cover a three-month shut down in the first instance. This will enable the SME to continue to pay rent on their two business premises, and cover overhead costs, such as those pertaining to the high-level technology they require to complete jobs.
Result
Mark Andrews, Director at VIG 2019, said: "Close Brothers has been able to provide almost immediate support. Vital funds were made available to us within a week of our first discussions about the pandemic's effect on our operations.

"We had direct access to decision makers throughout, so the application felt like a collaborative process. It was straight-forward to complete; we had the majority of the information needed readily available and received quick responses to all our queries.

"The Coronavirus Business Interruption Loan will allow us to minimise the impact of the working capital gap that we have forecast. It has given us some breathing space and we are now hopeful that we will achieve a successful outcome."