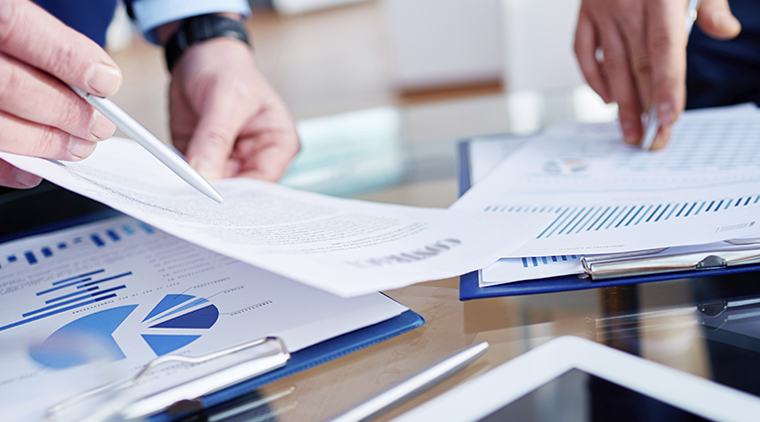 The latest data from the Close Brothers Business Barometer reveals that while SMEs agree that the UK's economy is on an upwards trajectory, they're concerned about the rate of growth and fearful about downside risk.
When asked to describe their current economic outlook, 31% of SMEs said "the worst is behind us but it will be a slow path to prosperity". A further quarter agreed that the economy has started to improve, but are "concerned that the economy could decline again". 
There are a number of different factors driving this cloudy outlook. Some fear that the EU referendum debate is damaging business confidence while rising costs from the likes of the new National Living Wage are also a worry. As a result, the Federation of Small Business (FSB) claims that small business confidence is now at its lowest level since 2013.
There is no doubt that planning ahead is difficult in the current environment; while many SMEs' instinct is to target growth, there is always the worry that being overly aggressive may catch them out.
So how should you approach the next 12 months if you're feeling upbeat but anxious? Here are six tips:
1. Watch the economic data
Keep informed about the key economic and business trends that will affect your business over time. The Bank of England's quarterly Inflation Report provides a detailed overview of the economy as a whole, while the Chartered Institute of Procurement & Supply publishes indices of business activity in different sectors of the economy.
2. Trust your instincts
While economic data is important, you know better than anyone what's going on in your business. One recent survey found that SMEs make most of their decisions on the basis of the gut instincts of their managers and owners. By analysing the performance of your company – and comparing it to previous trends – you'll develop an instinctive feel for whether the future is looking brighter or darker.
3. Monitor costs carefully
When times are uncertain, the need to monitor costs becomes even more crucial. Although SMEs face cost pressures – not least the introduction of the National Living Wage on 1 April – relief is to be found from lower commodity prices and generally subdued wage pressure.
Target improvements by considering energy efficiency, for example, where the Carbon Trust has launched a fund to support SMEs keen to cut their costs. Or consider whether technology can help to lower your outgoings – the team behind the annual Small Business Saturday event has just launched the Do it Digital initiative to encourage more business owners to strengthen their digital skills and lower costs.
4. Focus on productivity
The FSB warns that after a long period of improving productivity, the turnover produced by the average employee of an SME has declined over the past few months. A report from Goldman Sachs calls on SMEs to prioritise issues such as business leadership and innovation in order to drive productivity improvements.
5. Don't neglect investment
When times are uncertain, it's natural to feel the need to postpone plans for investment. But failing to invest in the future of your business is a risky strategy too because when the economy does move ahead, you may be left behind by competitors. According to the British Chambers of Commerce, 20% of manufacturers are currently planning investments in plant and machinery, while 27% of services companies are expecting to grow their workforces.
6. Keep finance flexible
Your business needs strong financial foundations that will provide the flexibility required for you to respond quickly to changing market conditions. Don't assume that traditional forms of finance will provide the agility required. The FSB reports that while the availability of credit from the banking sector has started to rise again, SMEs' willingness to investigate all forms of alternative finance is rapidly increasing. 
Case study
Learn how our client, CleanSafe Services, used invoice discounting to sustain expansion, growth and profitablilty.