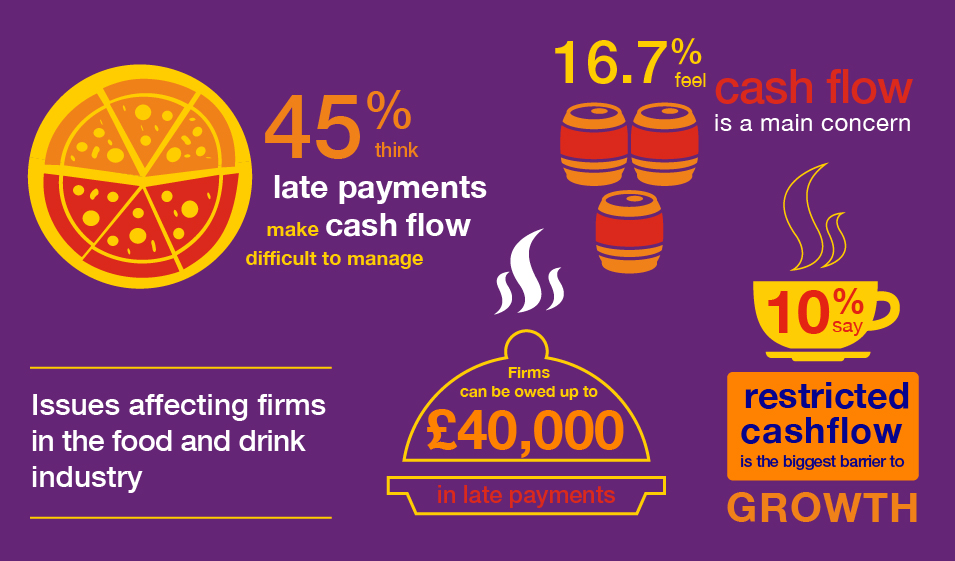 With less than nine months to go until the introduction of strict new data protection and privacy laws, three-quarters of small and medium-sized enterprises have yet to even start preparing for the new regulation, research from Close Brothers reveals.
Just one in four SMEs have begun their compliance preparations, a survey conducted by Close Brothers discloses, despite swingeing fines and penalties for businesses that fall foul of the rules.
The main business concern of SMEs within the food and drink sector has been revealed by the Close Brothers Business Barometer, which seeks the opinion of over 900 SMEs across the UK and Ireland. The majority of companies in the food and drink industry surveyed cited cash flow as the main issue they are facing.
Cash flow restrictions
Almost 10% of companies in the food and drink industry consider restricted cash flow their primary barrier to business growth.
Having a healthy and predictable cash flow is important to fund not only the day-to-day running of a  business, such as producing stock while waiting for payment, but also to drive change and expansion of firms. Find out how Black Sheep Brewery used invoice finance to regulate their cash flow to grow their business. 
Late payments are an issue
Late payments are a contributing factor to restricted cash flow, a well-known issue affecting businesses across the UK and Ireland. 45% of food and drink companies who have a problem with customers paying slowly say it makes cash flow difficult to manage. The Business Barometer has also brought to light that firms can be owed up to a substantial £40,000 in late payments.
Stabilise your cash flow
Invoice finance offers a way of regulating your cash flow by unlocking up to 90% of your unpaid invoices the moment they are raised. This will free up working capital to invest in business growth and strategic goals.
To tackle late payments, Close Brothers have put together six solutions to ensure you receive your payment on time.