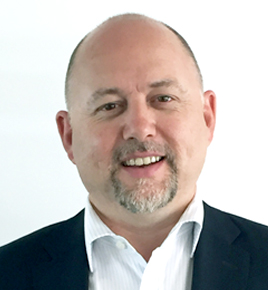 Close Brothers Invoice Finance, part of Close Brothers Group plc, has welcomed Steve Nixon as Corporate Sales Director for the South.
The appointment will enhance the capabilities of the existing team, enabling Close Brothers Invoice Finance to better service the funding requirements of businesses across the region.
With 25 years' experience in the financial services sector, Steve has held commercial, retail and corporate roles within a number of banks and independent finance providers. He will be responsible for working with larger corporates in the South that have asset based lending (ABL) requirements ranging from £2 million to £35 million. 
Steve said: "I'm thrilled to have joined Close Brothers Invoice Finance and stepped into a role that will enable me to work with and support a variety of organisations. Our industry is incredibly competitive, but Close Brothers continues to demonstrate its appetite to lend and I've witnessed the completion of some significant ABL transactions in the last six months. 
"The team regularly carries out research which gauges the sentiment of business owners and managers and it's positive news in the South – more than 80% of firms believe their business will remain secure or even expand in the next 12 months. I'm looking forward to helping organisations with bespoke funding that can support their strategic plans, whatever they may be."
Neil Jones, Managing Director for Close Brothers Invoice Finance in the South said: "We are delighted to welcome Steve to the team. His experience speaks for itself and I know he will be great addition as he helps us increase awareness of ABL as a viable form of alternative finance in the region."
Asset based lending blends invoice finance with funds releases against other business assets, such as stock, property, plant and machinery.