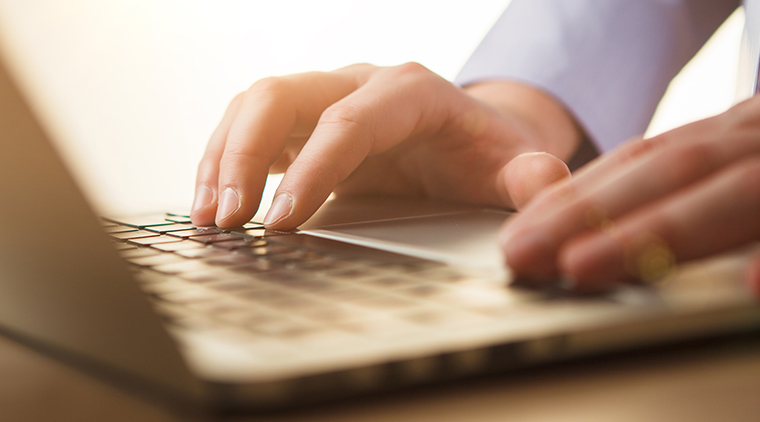 It may be tempting to cut back on investment in new technology during these uncertain times, but to do so is to risk losing ground to competitors and missing out on efficiency gains.
When times are tough and the outlook is uncertain, it's a natural instinct to batten down the hatches rather than invest for the future. However SMEs that fail to invest in new technology capabilities may come to regret their caution.
For one thing, while you may not be investing, there's a very good chance your competitors will be – in which case, your business may find itself outpaced by nimbler rivals. Research published recently by Exact found almost two-thirds (64%) of SMEs face competition from new digital players in their particular markets.
Moreover, failing to invest in new technology may prove to be a false economy – modernisation and digitalisation often represent an opportunity for businesses to work more productively and efficiently, increasing output while reducing cost. A study published by the Federation of Small Businesses (FSB) last year identified a string of such opportunities for SMEs.
Close Brothers' own research however, suggests many SMEs are struggling to ensure they have the best possible technology in place. 
In the most recent Close Brothers Business Barometer – a quarterly survey canvassing the opinion of business owners and managers across the UK and Ireland – more than a third of SMEs (35%) said they were running outdated systems. That's despite good awareness of the potential gains of making new technology investments: 30% said more up-to-date IT would improve efficiency, 22% said they would save money, 19% said there would be time gains; 17% said they would make fewer mistakes and 15% said they would be able to offer customers a better service.
Many SMEs are planning to increase their investment in technology over the next 12 months – 50% of all firms surveyed for the Close Brothers Business Barometer said they expected to spend more. Meanwhile, the other half said they had no plans to increase investment or even that they would be cutting back.
Such caution is understandable given the turmoil in the economy following the Brexit referendum result. The FSB warns that small business confidence fell to its lowest level for four years during the second quarter of 2016. It said only 12% of firms were planning new capital investment in the next 12 months, compared to 32% during the same period of last year.
The key for SMEs concerned about how they will keep investing when revenues may be volatile and unpredictable is to ensure their businesses are built on solid financial foundations. That means looking at the margin for error in your cash flow forecasts and thinking hard about the amount of capital in the business. Based on those models, SMEs also need to be more engaged with their finance providers.
Don't assume that those providers will be the mainstream banks, whose services don't necessarily offer the flexibility that SMEs need from funders. Firms are increasingly exploring options such as invoice finance and asset finance, which can be tailored to the needs and circumstances of the business. Some are even exploring options such as crowdfunding.
The bottom line, however, is that while the Brexit vote may have caused nervousness, the biggest impact for many businesses will be the short-term uncertainty that the referendum result is causing. Those firms able to see past that to the longer term - and to invest now so that their businesses are in better shape for the years ahead - will reap the benefits.
Growing SMEs
In our latest blog, we take a look at why bank funding is no longer the default option for growing SMEs, click here to read 'SMEs embrace the rise and rise of alternative finance'.